People come from near and far to attend weddings, so it has become a tradition to set up a map where guests can insert a tack to show where they traveled from.  There are other creative ways to make geographical awareness part of an event.
One enthusiastic customer sent pictures of a vintage map on which she neatly presented biographical highlights of the bride and groom, numbers on the tacks showing sequence in time, placed right in geographic context.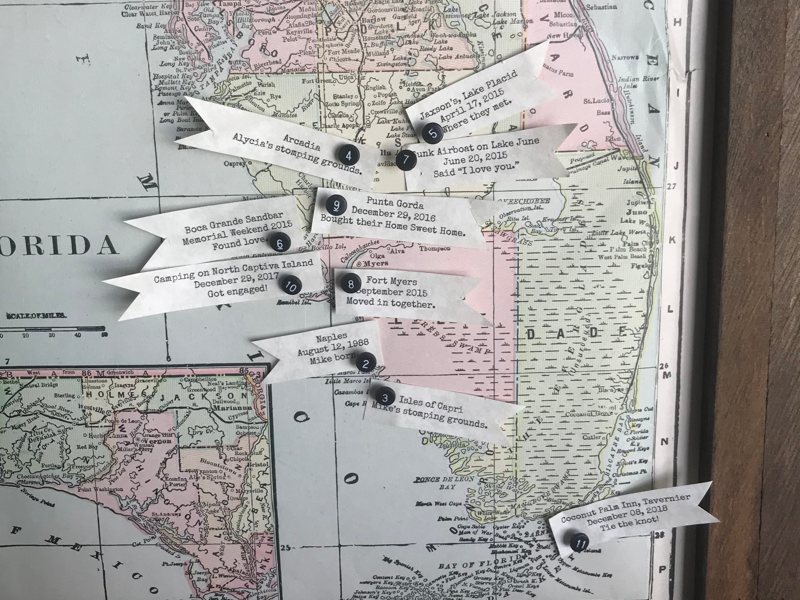 Thank you and best wishes to Alycia and Mike!